Plus-size Clothing:


Shop Online for Fabulous Tops



Finding pretty, fashionable plus-size clothing can be a real challenge, but manufactures are finally stepping up to the plate and offering us more options.
Middle-aged women know from first-hand experience how frustrating it can be to find cute and trendy clothing in larger sizes, especially fabulous tops to wear with jeans and other slacks, but it's getting much easier if you're willing to shop online!
Most companies' offer free shipping with a minimum order and many make it easy to exchange your clothing if you're not completely satisfied.
Be careful when ordering online...you definitely want to take your measurements and compare them to the company size chart. 1X may be your normal size, but a 1X at one company may be a 3X at another! Get over the size, and find the right fit! You won't be sorry!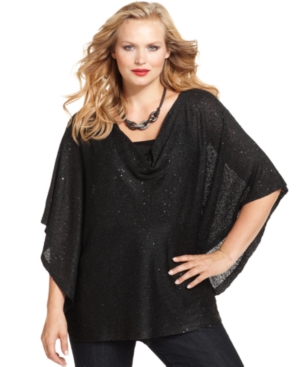 Macy's is one of my favorite stores to shop! Sure, they still carry the matronly large sizes, but they have a large selection of fashionable and trendy clothes as well. Their INC brand is a particular favorite. I find that they run a little small, but as I said earlier, don't get hung up on a size. People aren't going to see the label; they're going to be focused on how fabulous you look in the outfit!
A few of my other favorite stores that sell fabulous "big-girl clothes" are Dillards, Coldwater Creek, J.Jill, Nordstrums, The Gap, Old Navy, Land's End, and L.L. Bean. All of these companies have great online shopping sites!
Companies that make body smoothers, like Spanx or Legg's, have really made it easier to feel confident in pretty outfits! What did we ever do without a good pair of Spanx?
With all the options that are available for plus-size clothing, there's really no excuse not to feel pretty every day!


---